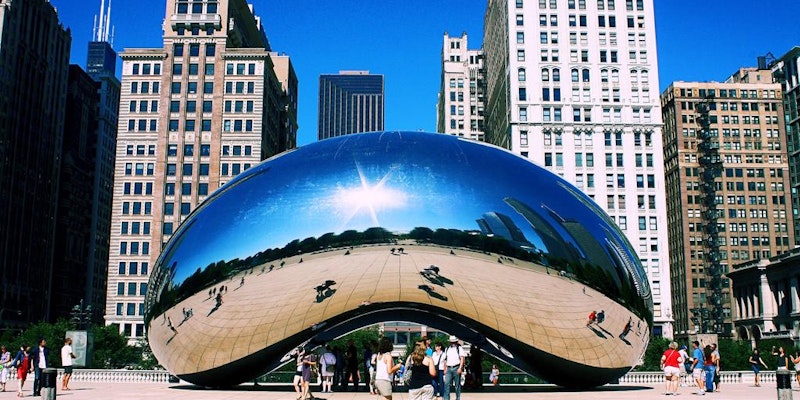 Our friend Brad Szczecinski recently announced on his blog that there will be an attempt for the Guinness Book of World Records!  On April 21st, living organ donors across the globe will be heading to "The Bean" (at Millennium Park in Chicago) to support National Organ Donor Awareness Month in April!
This event is likely to attract thousands of people across the globe for this very special event.  During a brief conversation with Brad, he was ecstatic and said (with tears of joy), "It's awesome, everything is coming together, everyone seems to be planning on attending."  The buzz has just began.
Note, this event is for anyone who supports organ transplants and organ donors.  The organ donors are the ones, in my view, who should be especially honored.  They positively change the lives of so many people, and we are all blessed to have them enter in our lives– right at the most critical time.
We hope to be making this event (still need to adjust our calendars a bit), but from the looks of it, this will be an record-setting event, and all for a good cause!  To all come to together for such a special event, is something to be remembered alone.  The possibility that it will set a new world record is truly something awesome, though!
The last time we were in Chicago was a couple years ago– it was cold!  Though we can't tell what the weather will be like come April 21, we know it will definitely be worth the trip.  What are your plans on April 21st?  We hope to see you at this extraordinary event– will you come?
The event is being put on by Transplant Village, and according to the Eventbrite page, there are a lot of different organizations taking part in this unique event.  Since we have such a close relationship with Brad, we mentioned we'd help him spread the good news!
So attention all truckers (which is probably who you are if you keep up with this blog), if you're in Chicagoland on the 21st of April, we ask that you go out and show your support!